Taylor Lakes Homes and Lots for Sale
MAP | Community Information
Schools | Shopping | Restaurants | Entertainment & Sport Centers | Medical | Banking | Churches | Gas Stations | Library
Association Dues | Clubhouse Information | Pool Guidelines | Fitness Center Guidelines | Taylor Lakes Master Plan
Located just off Taylor Road-- convenient to Eastchase and easy interstate access
Large Community Center with 2 swimming pools, exercise facility, community hall, kitchen, and extra parking
E-mail your request for more information today! Or better yet, call us 334-224-8331 and we'll show you around!
Homes currently for sale in Taylor Lakes

Taylor Lakes -Aerial View from BING
---

Summerlin Construction Co. Inc.




Building since 1988





Partners:


Larry Summerlin
Sandra Summerlin

Larry and Sandra Summerlin, husband and wife team, started Summerlin Construction Company, Inc, 15 years ago. Born and raised in Montgomery, they have built custom homes, doctors' offices, convenience stores, restaurants, strip shopping centers and apartments, with an emphasis on custom homes.

Mr. Summerlin believes in building quality custom homes while taking every measure to pass along cost- saving ideas to the homeowners. Mrs. Summerlin assists all of their customers with decorating ideas and questions. They try to make each home unique for the potential owner.



Projects:


Mr. Summerlin has worked in the construction industry for over 30 years and is licensed in Alabama and Florida by the Board of General Contractors.



Professional Associations:


He is also a member, and has served as a board member, of the Greater Montgomery Home Builders Association and is considered a "life spike."

Mr. Summerlin is also a member of the Alabama Home Builder's Association.



---

L. Thomas Development Inc.




Building since 1994





Partners:


JoAnn Thomas

Lowell Thomas and wife JoAnn started L. Thomas Development in 1994 and have built approximately 40-50 custom homes since. They work together as a team with JoAnn handling the aesthetics and decor and Lowell handling construction and details.



Projects:


Lowell Thomas started in the contracting business over 30 years ago, as a project manager for "Robert Reynolds Construction," in Tuscaloosa, Alabama. He worked for both "Aronov Realty" and "Lowder Construction Company" from 1983 until 1993, managing both shopping center and apartment projects across the southeast and southwest.


|| Home | Preferred Buyer Program | Homes For Sale In Montgomery Area | Relocation | RE/MAX International | E-mail Us ||
|| Montgomery, Alabama-Newcomer's Guide | How To Sell Your Home Faster | Moving Tips | What's a Miracle Home ||


4215 Carmichael Rd. Montgomery, AL 36106
Buyers Specialist: Betty Cannon, 334-224-8311
Sellers Specialist: Cheryl Ashurst, 334-224-8222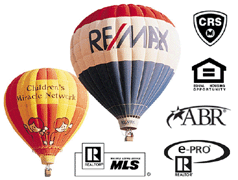 All information deemed reliable but not guaranteed and should be independently verified.
Though one may be overpowered, two can defend themselves. A cord of three strands is not quickly broken.
Ecclesiastes 4:12
The best real estate agents to help you move your home whether you are Buying, Selling, Building and Relocating in Alabama-Montgomery, Prattville, Millbrook, Wetumpka, Lake Martin, Lake Jordan, Montgomery county, Elmore county, Autauga county